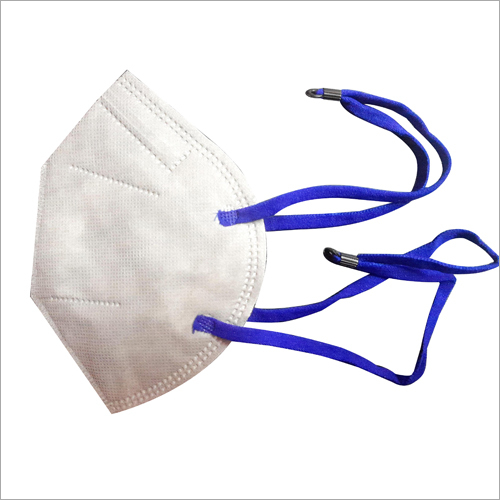 In the midst of the COVID-19 pandemic, wearing a face mask has become an essential part of our daily routine. While there are many different types of masks available, the N95 face mask has gained popularity for its effectiveness in filtering out airborne particles, including the coronavirus.
What is an N95 Face Mask?
The N95 face mask is a type of respirator that is designed to fit tightly around the face and filter out at least 95% of airborne particles. It is made of multiple layers of synthetic material, including non-woven fabrics, electrostatic filter material, and melt-blown fabric.
The N95 face mask is certified by the National Institute for Occupational Safety and Health (NIOSH) and is considered the gold standard for respiratory protection. It is designed to be worn by healthcare workers and other first responders who are at risk of exposure to airborne particles, including viruses, bacteria, and other hazardous materials.
How does the product offered by N95 Face Mask exporters work?
The N95 face mask works by filtering out airborne particles that are larger than 0.3 microns in diameter. This includes droplets from coughs and sneezes, as well as airborne particles that are generated during medical procedures such as intubation and nebulization.
The mask has a tight-fitting seal around the face, which helps to prevent the entry of these particles into the respiratory system. It also has an electrostatic charge that attracts and traps particles, which makes it more effective at filtering out smaller particles.
Why is an N95 Face Mask important during COVID-19?
COVID-19 is spread through respiratory droplets that are released when an infected person talks, coughs, or sneezes. These droplets can float in the air for a few hours and can be inhaled by other people if they are not wearing a face mask.
The N95 face mask is an important tool for preventing the spread of COVID-19, especially in healthcare settings where there is a high risk of exposure. It is proven to be effective at filtering out the virus and preventing the transmission of infection.
However, it is important to note that the N95 face mask should be reserved for healthcare workers and other frontline workers who are at the highest risk of exposure. The general public should wear cloth masks or other types of face coverings to help prevent the spread of COVID-19.
How to use an N95 Face Mask?
Using an N95 face mask requires proper training and fit testing to ensure that it is being used correctly. It should fit tightly around the face and nose and should not have any gaps that allow particles to enter.
It is important to follow the manufacturer's instructions for putting on and taking off the mask, as well as disposing of used masks. N95 masks should be used for a single encounter and should not be reused or shared with others.
Conclusion
The N95 face mask exporters offer a critical tool in the fight against COVID-19, providing essential protection for healthcare workers and others who are at high risk of exposure. While it is important to use this mask correctly, it should be reserved for those who need it most.
For the general public, wearing a cloth mask or other type of face covering can help to prevent the spread of COVID-19. Regardless of the type of mask you choose, it is important to wear it properly and consistently to protect yourself and those around you.